Applying for a job as a forklift driver In Middlesex?
Whether you need a refresher course or need to learn from the start, we can help. We can train in-house or at our training centre, whichever suits your convenience. We will complete your course with careful and thorough guidance.
Narrow Aisle Training in Middlesex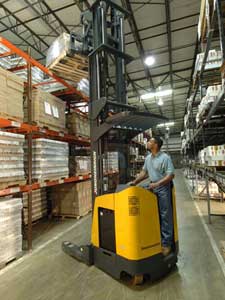 We offer narrow aisle equipment training for a wide variety of machines from order picker, electric & non-electric pallet jacks, walkie stackers or any other warehouse equipment you have on site. This lift truck training program is designed to provide narrow aisle warehouse equipment and order picker operators with a solid foundation in:
Health & Safety Standards
Preventative Maintenance
Proper Procedures for Safe Operation
Our narrow aisle equipment and order picker training classes consist of classroom theory, a written test and practical hands on experience. Course content is delivered through multimedia presentations and interactive discussion, then reinforced through workbooks and supplementary handouts.
NARROW AISLE FORKLIFT TRAINING TOPICS:
 Safety Regulations & Standards
Lift Truck Fundamentals
Principles of Stability, Balance & Capacity
Preventative Maintenance & Procedures (Pre-Operational Inspections)
General Rules of the Road
Job Safety Analysis
Safe Load Handling Techniques
Proper Start Up & Shut Down Protocol
Steering & Control
Refueling Gasoline, Diesel & LP Lift Trucks
Charging/Changing Industrial Batteries on Electric Powered Trucks
Designations for Powered Industrial Trucks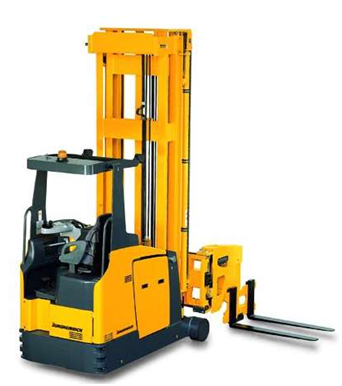 Request Free Consultation
Talk To The Experts In The Industry.